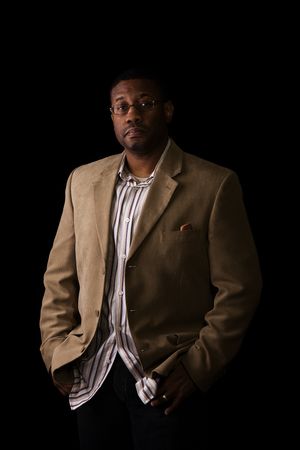 Bryant Thompson

Born in Jersey City, NJ, and raised in the small towns of Rowland, Marion, and Laurinburg, NC, Bryant Thompson is a spiritual and versatile producer, songwriter, musician and engineer. Bryant operates in excellence and performs each task from the heart. 

Bryant studied classical piano at Brevard College and studied recording engineering at the Art Institute of Atlanta. He quickly began carving his niche in Atlanta's independent recording community by becoming an apprentice of Marcus Williams, who is a professional drummer, studio owner and the Editor In Chief of Urban Drummer Magazine. 

Bryant resides in the Atlanta area with his wife of 13 years and is President of SFC Records: a production and recording company in the Atlanta metro area. This allows him to create, play, produce and engineer utilizing all of his talents and abilities. Over the past ten years he has contributed to many genres ranging from rap to country. Bryant's versatility allows him to play on one project, produce another and engineer yet another.

Some of the artists and producers that Bryant has engineered for are: Maurice Rogers, Kurt Carr, Darrell Freeman, Paulis Sanchez, Ron James, Candi Staton and Jeremy Haynes.  For production work, some of the artists Bryant has collaborated with include: Antoine Knight, Steve 'Left Hand' Lewis, John Lytch, Prince A. Martin III, Michael S. Smith and G. Wright.

Working with many recording artists over the years has been very fulfilling.  It has given both Bryant and the artists a chance to share, learn and grow from one another. Bryant has contributed to many recording projects over the years, but completing a project of his own musical compositions is a major goal that he is eager to realize. Look for his soon to be released first project: a jazz compilation cd featuring him, solo artists and musicians.

 
Header image graphic design by Annette Groves - Contempo Workstation

Bio Photo by Keith Taylor - Keith Taylor Photography